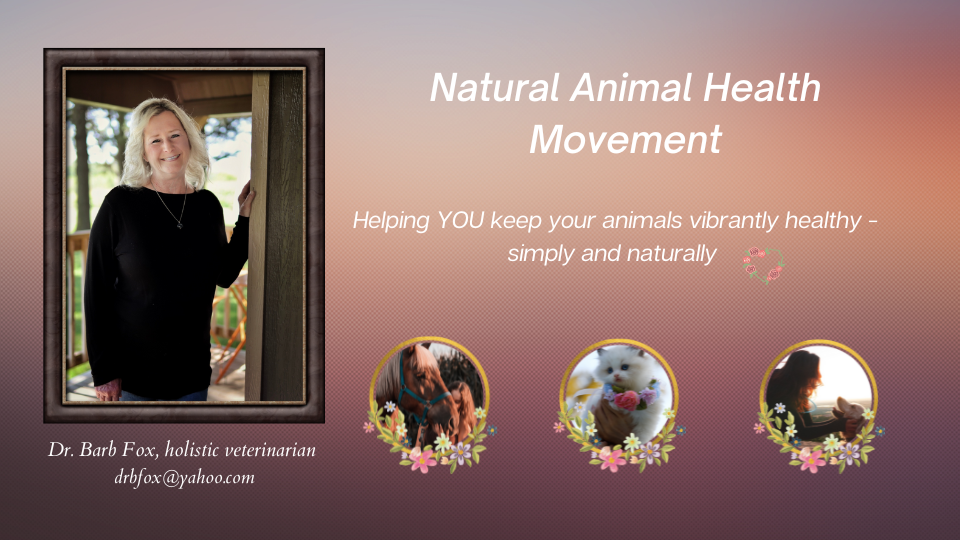 You're here because you want reassurance that you're doing everything possible for your animals to make sure they live long, happy, and healthy lives. You want the best because you love your furry kids and want to keep them around forever.
My job (and my passion!) is to provide you with the tools and education you need to assure that your dog, kitty, or horse gets everything he or she needs to prosper well into their senior years. By using products and therapies that are designed by nature, your animals will have the greatest advantage for longevity and vitality.
I work with pet parents and horse owners one-on-one by customizing a plan for wellness, or recovery from illness or injury. With the use of telemedicine (online and phone consultations), I can work with you, no matter where you live.
If you want to find out if we would be a good "fit", feel free to call or text me at 563-380-0983 and we can set up a brief session to discuss your animal's situation and what you want to accomplish. We can then set up a formal coaching session where we'll dive into more details. - Dr. Barb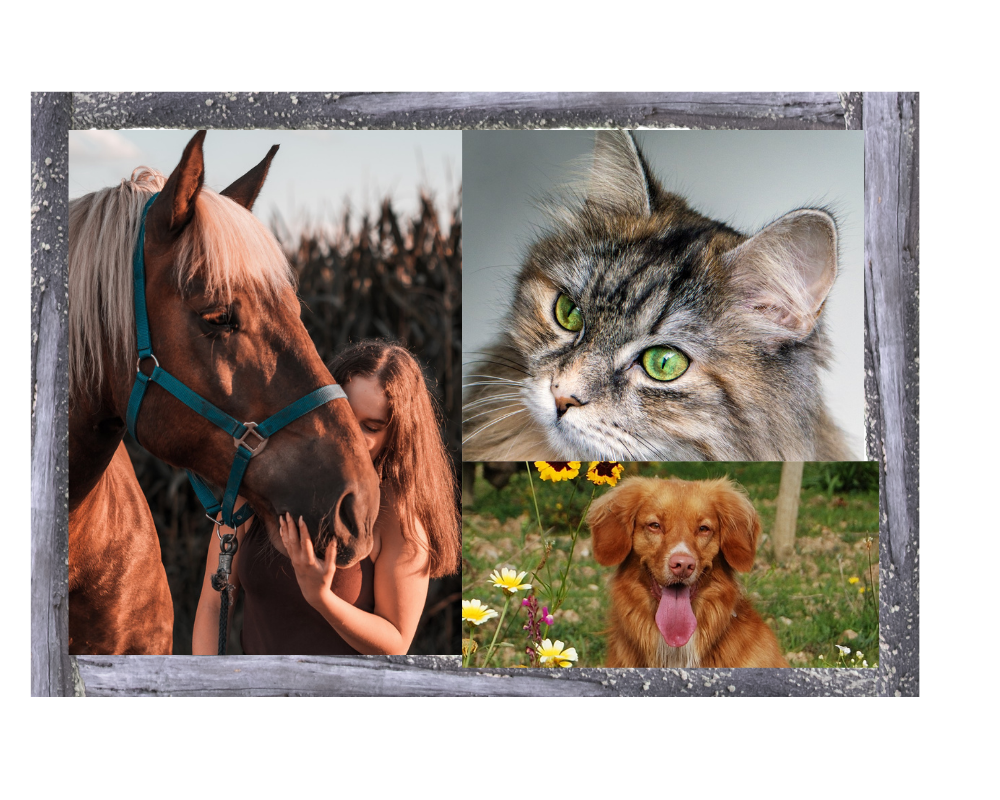 Whether you have horses, dogs, or cats, Dr. Fox will put her expertise to work in creating a customized health plan for your animals. She will also travel to your area to conduct holistic health workshops. Call 563-380-0983 for more information.
"Hawken" is a 2-year old Shiloh Shepard who had repeated bouts of vomiting, diarrhea, loss of appetite, and nausea since he was a puppy. The owner had spent thousands of dollars in the emergency clinic and the U of MN's Veterinary Teaching College, but no solid answers to Hawken's condition were given. After Hawken's owner consulted with me, with a complete diet change and addition of supplements, Hawken made a full recovery and has not had any intestinal issues for over a year. Needless to say, his dog momma is very pleased with the positive changes.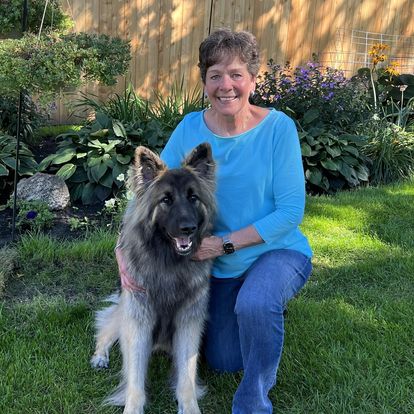 "Hawken" and his dog momma, Peggy B.
From Jackie Kartak's social media post after I consulted with her in 2020 when Phoebe was diagnosed with lymphoma:
"Almost 2 years ago, this beauty was diagnosed with cancer. The vet said she wouldn't see snow but here we are…snow has come and gone and she's still here living her best life.
I learned so much about raw dog food, essential oil infused whole food supplements, essential oils, probiotics, enzymes, and so much more to heal her.
A diagnosis doesn't have to overtake you. It's possible to rise above and she's living proof of that."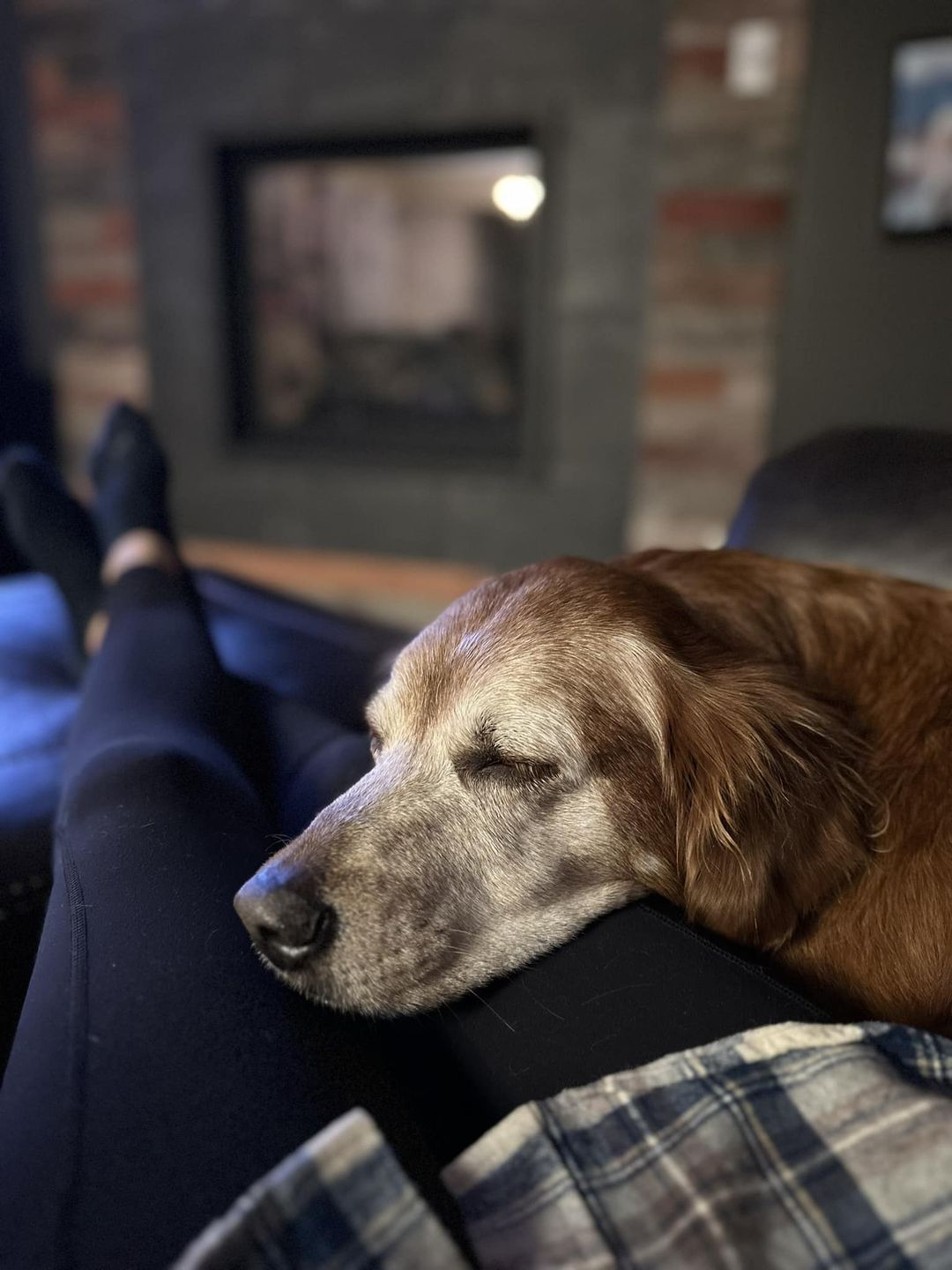 "Joey" and her horse momma Megan Gesell, have an incredible story to share. Joey was diagnosed with Lyme disease, anaplasmosis, and ehrlichiosis concurrently. These three tick diseases can cause major issues with many of the body systems, and are very difficult to recover from with conventional medications only. Megan scheduled several consultations with me, and I guided her through some very rough times with Joey. Eventually, with the additional of high quality supplements and medical-grade essential oils, the mare pulled through and made a full recovery.