This 3-hour coaching package offers the same features as the one-hour session. The added bonus is that you'll pay $100.00 less than booking three separate 1-hour sessions.
You can use the 3 hours of consulting however you want, whenever you want. This is a perfect package if you have multiple animals you want help with.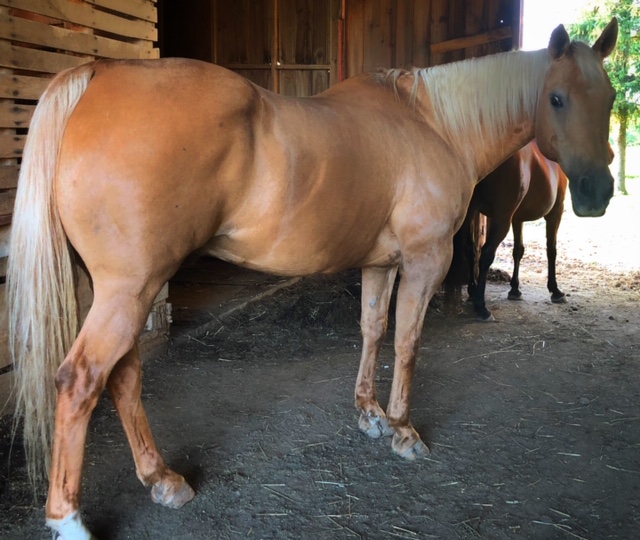 This is a photo of our elderly Palomino quarter horse, Pal, exhibiting excellent health and vitality, even at 29 years of age!
Through careful attention to feed, free-choice turnout, natural insect control, and minimal vaccines, he looks great. He gets supplements designed to help with digestion, joint comfort, and immune support.
Many people don't believe an animal can age well, but here's living proof that it can be done.
Book your coaching package below by clicking on the green "Enroll Button" . I'm looking forward to working with you!
Frequently Asked Questions
Can I get a refund if I'm unhappy with my purchase?
Coaching is not refundable. However, if you are not satisfied with your consulting session, please contact Dr. Fox directly by emailing her: [email protected]
How do I schedule my appointment?
Once Dr. Fox receives medical records for your animals, she will contact you by email to set up your first consulting session.
Can I purchase coaching more than once?
Absolutely! If you find yourself in need of coaching more than once, simply purchase the coaching again.