Feeding your pets should be a pleasant experience for them, and simple and rewarding for you.
As a concerned and committed pet parent, you'll want to do everything you can to make sure your dog or cat has a long and happy life.
Proper food and nutrition is the #1 thing that can give your pets vitality, a good immune system to fight disease, and excellent quality of life.
We all love our pets and want to feed the best food we can, yet there are SO many choices — just take a walk down an aisle at a large pet food supply store — and the choices are often overwhelming!
Dry, canned, stews in packets, freeze-dried, commercially-made raw food, rolls of pre-manufactured food; the choices are endless. Then there are the myriad recipes for homemade cooked and raw diets. If you're not sure where to begin, this series is just what you need.
---
I am so thankful that Dr. Fox developed the Purely Simple course. She uses language that anyone can understand, regardless of where they are in their knowledge of the pet food industry. It had everything I needed for making homemade food for my dog, Dottie. It feels so good going to sleep at night knowing that I have provided Dottie with the best possible nutrition in order to prevent disease and sickness in her body. Thank you!

Nora and Dottie

---
I'm Dr. Barb Fox, creator of the Purely Simple course.
In the past 24+ years as a practicing veterinarian, I've seen food quality fluctuate drastically, along with an increase in patient visits for chronic conditions such as bad ear infections, allergies, and immune system disorders.
That's why the Purely Simple course is so important.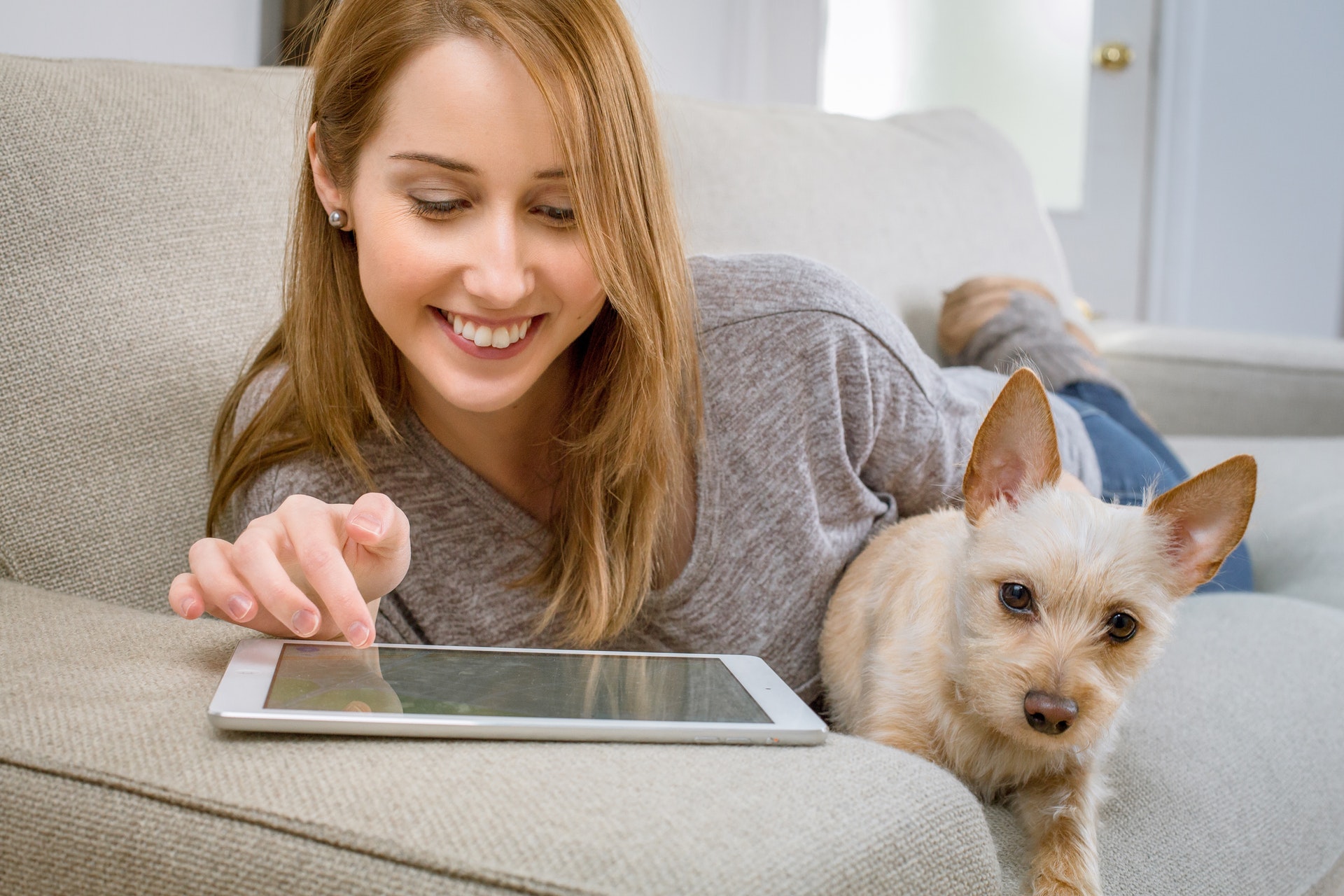 My goal is to present the information in a super simple, straightforward manner so YOU can make the best decisions about your dog or cat's food based on his needs, your family's lifestyle, and your budget.
Even though the information is based on scientific research, it's my own observation that food can play a big part in creating health or bringing about disease, depending on its quality.
In Module 1, we'll discuss the various types of diets as well as the pros and cons of each. I'll also teach you what treats are acceptable and those to avoid, and why good quality water is so important.
In Module 2, we'll explore what I call fad or designer diets... what they are, why they're popular, and why most are unnecessary or potentially bad for your pet.
Module 3 consists of common-sense tips for feeding your kitties. Cats are much different from dogs in their nutritional needs and they need to be fed according to how their digestive tract is designed.
Module 4 gets into skin issues and allergies, citing the theories behind leaky gut syndrome and how diet plays a huge part in healthy skin, ears, and overall vitality.
In Module 5, you'll learn about overweight pets and the health risks associated with being too heavy. Obesity affects the great majority of dogs and cats, but most pet guardians don't know what defines an overweight animal. Learn how to recognize a proper weight as well as strategies for managing it.
Finally, in Module 6, you'll learn about "The Sensitive Stomach Dog". You'll learn how diet can negatively affect the digestive tract and the triggers to avoid with these more sensitive canines.
Providing proper nutrition is the best thing you can do for your pets. But it doesn't mean you have to become a clinical dietitian for your pet, break the bank, or take hours to plan.
Upon completion of this course, you'll be armed with a great deal of "insider-access" in understanding your pet's nutritional needs, helping you feel both empowered and equipped to give them what they need for a long, healthy, happy life.
Enjoy!